A slightly overcast morning greeted the Mortgage Required Race Crew participating in the 2015 JP Morgan Round the Island Race but it soon gave way to gave way to bright sunshine and a fresh breeze.
We enter a team every year in what is fast becoming a Mortgage Required tradition. The Round the Island Race was first run in 1931 with just 25 entries. It is now a firm part of the British Summer Season and Social Calendar. Apparently the third largest sporting event in the World (in terms of the number of entrants), it is open to all from the most humble to the most exotic of race machinery sailed by crews of all ages and skill levels.
The Round the Island Race is a spectacular event with over 1,600 yachts entering the race this year. Starting and finishing just outside the Royal Yacht Squadron in Cowes on the Isle of Wight, the cannon fires shoreside as the tide turns and as many as 2,000 yachts and more than 10,000 crews head westwards on the ebb tide in search of the first mark at The Needles Rocks. The entire race is sometimes best described as managed carnage, so our skipper, Mortgage Required's Managing Director, Tim Atkinson, admitted to some nerves as he guided his pride and joy through the pre-start chaos.
The Mortgage Required Team left Hamble River at 06:30hrs in order to reach the start line in good time, with the reward for an early start being juicy sausage butties washed down with copious mugs of strong tea.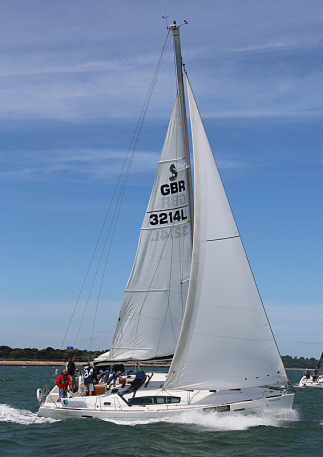 The race itself was fast and we set a good time, circumnavigating the 60 mile course around the island in a little over 8 hours and 26 minutes, just 60 seconds slower than our 2013 Race. Unlike previous years, we managed to not only finish the race in one piece with no damage, but we also finished well up the fleet in 168th place overall and 13th in Class, beating a 19th in class for us in 2013 (250th overall) and a retirement last year.
No doubt there will be some stiff limbs and sun burnt faces this week, but if you spot some big smiles in the office you can probably guess who was racing at the weekend. In the meantime, just 362 sleeps until Round the Island Race 2016!