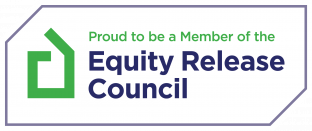 Equity release enables you to release money locked up in your home for any purpose you like. Unlike many other Equity Release Advisers, our experts are also qualified Mortgage Advisers which allows them to discuss every other option of your home finances in an unpressurised environment.
We do not spend thousands on expensive TV advertising or employ celebrities to represent us. This enables us to pass these savings on to you. Also, we are not tied to one lender, instead, we will search the whole market to find the best product to suit your individual needs.
We are members of the Equity Release Council who were set up by the government to set high standards in this area of the market. All the products we arrange have a no 'Negative Equity Guarantee' which means you will never owe more than the value of the property. Interest rates can be fixed or capped for the life of the loan.
Call us on 01628 507477 today about Equity Release and start enjoying your retirement.