Retire when you want
Carry out home improvements
Stay in your home for life
Help your family financially
Top up your monthly income
Pay off your debts
Go on holiday
Repay your interest only mortgage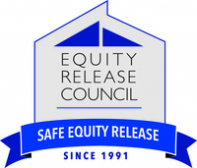 "Equity Release" or "Later Life Lending" as we like to call it is simply a way of getting cash from the value of your property, without having to move out.
When retirement finally comes around, some people are not in a financial position to fulfil their retirement dreams and some even struggle to make ends meet.
Later Life lending enables people to release some of the money locked up in their home for any purpose they wish.
Whether you need a little financial help each month, want the holiday of your dreams or would like to help a family member buy their first home, our qualified advisers are on hand for a chat about your individual circumstances.
Our equity release advisers work in a completely unpressured environment and encourage clients to bring a family member or friend along to the initial meeting, to ask questions and get a 2nd opinion.
Mortgage Required are members of the Equity Release Council who were set up by the government to set high standards in this area of the market. All the products we arrange have a no 'Negative Equity Guarantee' which means you will never owe more than the value of the property. Interest rates are fixed or capped for the life of the loan.
Call us on 01628 507477 today about Equity Release
and start enjoying your retirement.