It looks like the Government's Help to Buy 2 scheme will come to an end on 1st January 2017 as planned.
For those of you who get a bit muddled about which help to buy is which, it's basically the one where the Government acted as guarantor to mortgage lenders to enable them to lend 95% mortgages, post credit crunch.
I don't think there is anything really to worry about here, a lot of lenders have quietly moved away from Help to buy 2, preferring to lend their own funds which is clearly more profitable for them. Of course the applicant never knows if their particular scheme is government backed or not, all they need to know is "Are there 95% funds available."
The answer to this post H2B2 is most certainly going to be "Yes." Santander, Halifax, Accord, Nationwide, and Newcastle Building Society have all announced that they will be offering 95% mortgages in 2017. Other lenders are yet to announce their positions.
All lenders are more risk averse post credit crunch (and possibly post Brexit), but a first time buyer with a 5% deposit who manages to get through the lender's credit score ticking every "responsible lending" box along the way, would seem like a pretty safe bet to me.
The number of available 95% products available remains significantly higher than in 2015 and the interest rates on offer have fallen recently.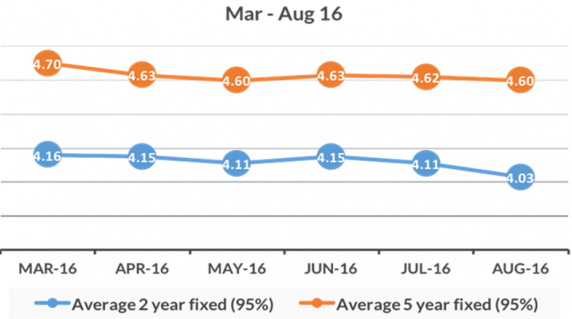 My advice to anyone saving for their first home is to open a Help to Buy ISA account TODAY! This is the best place to save for your deposit as the government will give you some money to boost your savings.
Once you have got the government boost and exhausted the Bank of "Mum & Dad, " if you only have a 5% deposit I am pretty sure there will be a lender with a competitive rate ready to receive your application.
Related Blog articles:
For more information speak to a mortgage adviser on 01628 507477 or contact us .