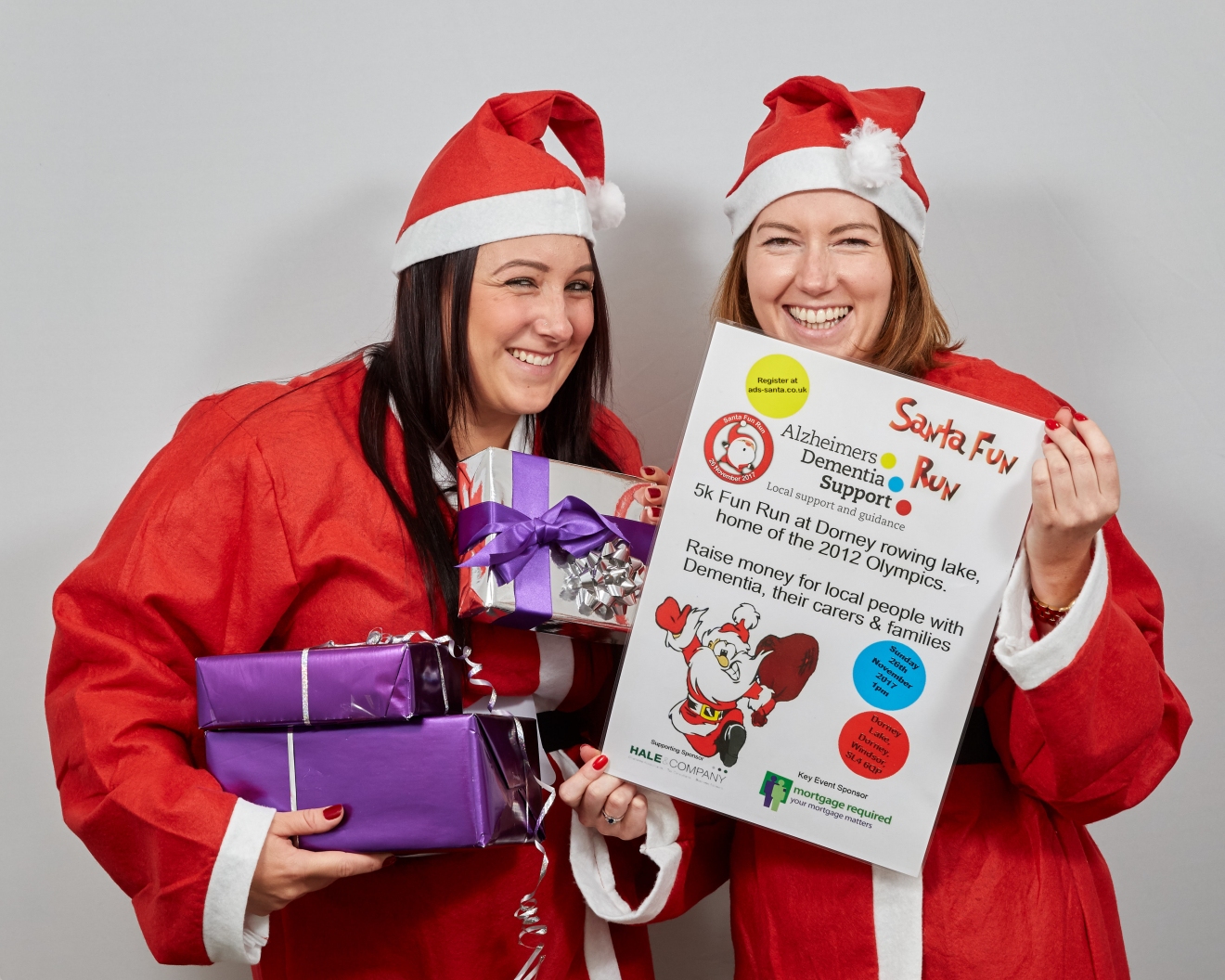 ADS Santa Fun Run held at the famous Olympic rowing lake at Dorney.
Mortgage Required and the Alzheimer's Dementia Support (ADS) team have launched this years Santa Fun Run.
Mortgage Required are once again the title sponsor for the annual Fun Run held at the famous Olympic Rowing Lake at Dorney. The run which is organised by ADS raises valuable funds to help people with dementia, their carers and families. Mortgage Required have been supporting this great event for the past 3 years and are delighted to continue this in 2017.

Whether you are an accomplished runner, a slow jogger or prefer to walk, this fun event around the famous lake is open to everyone. This year the event will be held on Sunday 26th of November with the fun starting at 1pm. Hundreds of santas are once again expected to grace the day, having fun as well as raising valuable funds enabling the charity to continue its valuable work.
The Mortgage Required team will be participating in the event and look forward to meeting up with clients and friends.
If you would like to to know more to participate in the event click here 2017 ADS Santa Fun Run.