Q & A:
- Lee Scroggie - Administrator
Email:
lee@mortgagerequired.com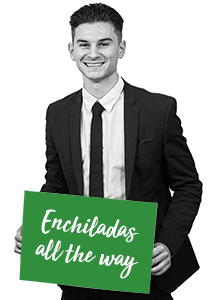 Lee works from our head office in Maidenhead, supporting the brokers ensuring that the clients' journey from application to completion is as smooth as possible. Lee is part of the Mortgage Required Academy gaining the qualifications and experience required to become a fully qualified Mortgage Broker.
Q. As a child, what did you want to be when you grew up?
A. A Professional Footballer

Q. Most embarrassing moment?
A. Jumping out of a friends bedroom window with a few mates as his mum came home and no one was allowed round, only to break my arm on the landing and pretending I did it playing football to my parents. PS. I was young and had to be home 8PM sharp.
Q. First music you bought?
A. Kanye West - Graduation

Q. Who do you most admire?
A. My Parents.
Q. First Car?
A. Silver Vauxhall Corsa

Q. Favourite food?
A. Enchiladas
Q. Favourite part of your job?
A. The people I work with.