Q & A:
Lauren Jefcoate - Administrator
Email:
lauren@mortgagerequired.com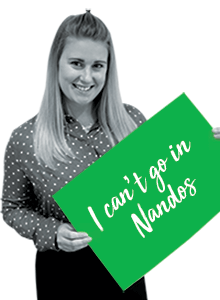 Lauren Works from our head office in Maidenhead supporting the brokers, processing mortgage applications. She is part of the Mortgage Required Academy scheme and is working towards both the qualifications and experienced required to become a Mortgage Advisor.
Q. As a child, what did you want to be when you grew up?
A. Hairdresser - which I was for 9 years

Q. Most embarrassing moment?
A. I was in a fully booked Nando's and in the middle of the restaurant, I slipped down the step, saved myself, only to fall down the following step! Needless to say I was flapping my arms about so much and squealed, it drew a lot of attention!

Q. First music you bought?
A. Abs (from five) single little miss perfect.

Q. Who do you most admire?
A. My dad - living with 3 high maintenance women has to be hard work!

Q. First Car?
A. Ford Escort

Q. Favourite food?
A. Cheese!

Q. Favourite part of your job?
A. Being part of a great team who always help each other and have a laugh.