Q & A:
Jesse Faulkner - Mortgage Advisor
Eamil:
jesse@mortgagerequired.com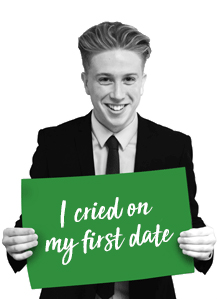 Jesse has worked for Mortgage Required since 2015, starting in the administration department. Jesse has recently passed his C-Map exams as a qualified mortgage advisor
Q. As a child, what did you want to be when you grew up?
A. Managing Director of SONY

Q. Most embarrassing moment?
A. Going on my first ride at a theme park in Year 5 to show off to a girl I fancied. Got on next to her then she tells me that the ride goes upside down (which it didn't) and crying in front of her. Not been near a rollercoaster since!

Q. First music you bought?
A. Nickleback CD
Q. Who do you most admire?
A. David Beckham
Q. First Car?
A. Black Fiat Punto

Q. Favourite food?
A. I'l eat anything

Q. Favourite part of your job?
A. Working with great people