Q & A:
Gwen Rees
Email:
gwen@mortgagerequired.com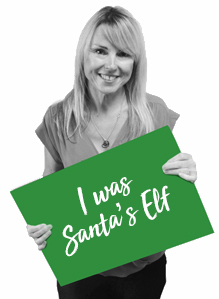 Gwen has 20 years' experience working in and around Berkshire as a Mortgage Advisor.
Q. As a child, what did you want to be when you grew up?
A. I just wanted to grow.... And be a bit taller! Didn't happen!!
Q. Most embarrassing moment?
A. Working as one of Santa's Elves in Selfridges Xmas grotto when I was a lot younger!
Q. Who do you most admire?
A. My parents, for setting a great example of how to be supportive & caring even when I was a stroppy teenager!
Q. First music you bought?
A. Tight Fit (In the Jungle)
Q. First Car?
A. Mini Cooper (who I called Ralph).

Q. Favourite food?
A. Mexican and chocolate!

Q. Favourite part of your job?
A. Meeting new people as well as keeping existing customer relationships over many years! Also, the satisfaction that I've helped as much as possible to secure a great financial package for their new home.