Q & A:
Gemma Oldershaw - Senior Mortgage Advisor
Email:
gemma@mortgagerequired.com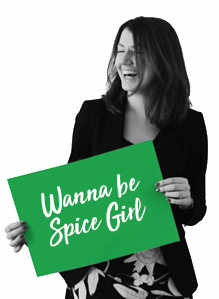 Born in New Zealand Gemma and her family moved to the UK when she was in her teens. Gemma works with new and existing clients helping them find the best mortgages.
Q. As a child, what did you want to be when you grew up?
A. A spice girl

Q. Most embarrassing moment?
A. Falling head first into a rock pool age 9 at school – teacher filmed it start to finish and it was shown to the whole school on several occasions – I remember being absolutely mortified!!

Q. First music you bought?
A. Disney theme songs soundtrack
Q. Who do you most admire?
A. My parents

Q. First Car?
A. Mini

Q. Favourite food?
A. Spaghetti Bolognaise

Q. Favourite part of your job?
A. 3.30pm tea and cake