Q & A:
Ellie Stevens - Mortgage Adviser
Email:
ellie@mortgagerequired.com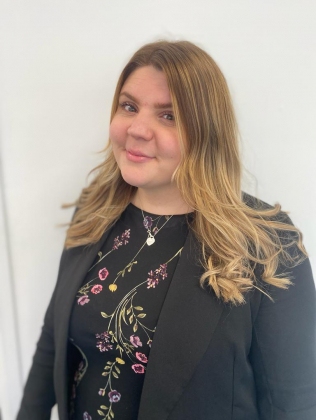 Originally from the Midlands Ellie studied at the University of Kent gaining a degree in literature. After leaving University Ellie Joined Nat West Bank gaining the necessary qualifications to become a mortgage Advisor. She Joined Mortgage Required in 2022 after being frustrated with only being able to discuss one lender with her clients. Ellie lives in Bracknell with her boyfriend.
Q. As a child, what did you want to be when you grew up?
A.  An artist.

Q. Most embarrassing moment?
A. I eat some dodgy food and I had to be sick into a canal in a tourist hotspot. So hundreds of people watched me throw up at once. Not my finest moment!

Q. Guilty pleasure?
A. I love quizzes and watch the chase on catch up every day.

Q. Who would you most like to go for a drink with?
A. Adele

Q. What might someone be surprised to know about you?
A. I completed part of my degree in Italy.

Q. Favourite food?
A. Seafood!

Q. Favourite part of your job?
A. I love solving complicated cases and delivering the great news to our customers.