Q & A:
Claudine Weier - Case Handler
Email:
claudine@mortgagerequired.com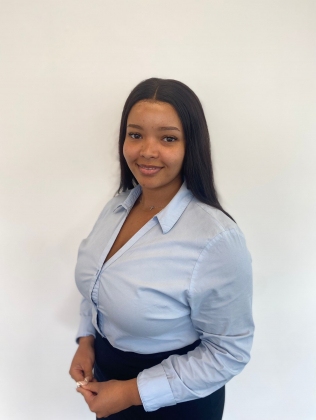 Claudine works with our clients ensuring their mortgage applications proceed smoothly.. Claudine is a keen cook who also enjoys baking. Her seafood Alfredo with a slice of carrot cake afterwards is a firm family favourite.
Q. As a child, what did you want to be when you grew up?
A. I always wanted to be a fashion designer
Q. Most embarrassing moment?
A. My most embarrassing moment has to be when I fell flat on my face at a wedding reception – I haven't worn heels since!
Q. First music you bought?
A. Beyonce's album – I am Sasha fierce
Q. Who do you most admire?
A. I admire Nelson Mandela – an amazing man
Q. First Car?
A. I don't drive, but my first car will definitely be a Corsa. Original!
Q. Favourite food?
A. Seafood alfredo
Q. Favourite part of your job?
A. Helping clients complete their purchases.