Q & A:
Alissa Potter - Mortgage Adviser
Email:
alissa@mortgagerequired.com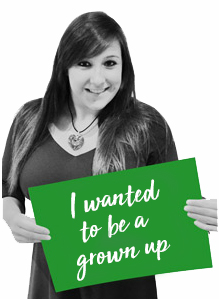 Having bought and sold a few homes herself Alissa chose a career in financial services understanding the need for independent, impartial advice.
Q. As a child, what did you want to be when you grew up?
A. A grown up!

Q. Most embarrassing moment?
A. It was THE most horrendous, jaw dropping, extraordinary, unbelievably embarrassing thing you could ever imagine...SO embarrassing you wouldn't believe me if I told you...

Q. First music you bought?
A. When I was 9 I bought Michael Jackson's Man in the mirror...In 'reflection', it was the best track I ever bought ;)
Q. Who do you most admire?
A. It has to be my Mum (just in case she reads this)

Q. First Car?
A. Lotus Super 7 series twin-cam SS (only kidding...it was a Fiat something or other)

Q. Favourite food?
A. Milkybar yoghurt by the Milkybar kid, obviously.

Q. Favourite part of your job?
A. I love everything about my job...apart from being on hold, why does the music always have to be so annoying? Why can't they get some Michael Jackson on there? Honestly!